Gradalis Collegium & Adjunct Faculty
The collegium of gradalis is made up of Waldorf educators who have dedicated their lives as teachers, administrators and innovators in Waldorf trainings, as well as both public and independent schools in the waldorf movement. these experienced instructors are here to support students on their journey as they become waldorf teachers, artists and leaders within their schools and school communities.
Bonnie River, M.Ed.
Early Childhood Department Chair
Bonnie River has led numerous teacher-candidates over a 40-year career in Waldorf education. She designed the Gradalis Teacher Training implemented at Rudolf Steiner College (RSC) where she directed this program as RSC Hybrid Teacher Training motivated to meet the world's demand for trained Waldorf teachers.
Donna Newberg-Long, Ph.D.
Executive Director & Instructor
Donna Newberg-Long joined Gradalis in 2015 while teaching at Rudolf Steiner College. She founded an independent Waldorf School in Hawaii while receiving her Waldorf training and M.Ed. at Antioch University. She was a class teacher for 24 years, a school administrator, as well as a principal in the public Waldorf school movement. Donna received her Ph.D. in Educational Leadership from the University of Denver.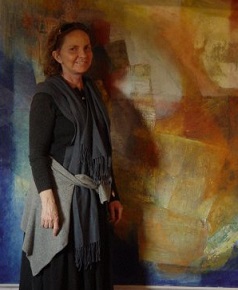 Prairie Adams, B.A.
Gradalis Curriculum Frameworks, Eurythmist & Instructor
Prairie Adams is Author of the Gradalis Curriculum Frameworks which will be available to schools in Fall 2020. She is a founding member of Gradalis and was Pedagogical Director of a large Public Waldorf School.
Thom Schaefer, M.A.
Grades Department Chair & instructor
Thom Schaefer, also a founding member of Gradalis, has been a lifelong educator, teaching and administering from elementary school through college. He has taught at elementary and high school levels both public and private Waldorf settings. Thom is currently Pedagogical Director at Credo, a Public Waldorf High School in California.
ECE & Grade Level Instructors + Field Mentors
Lin Welch, M.A.
Early Childhood Instructor
Lin has been an early childhood and special education teacher for 27 years in public and independent schools inspired by Waldorf principles. She also mentors teachers at the Lakota Waldorf School at the Pine Ridge Reservation.
Martha Gollogy, B.A.
Field Mentor & Instructor
Martha grew up in Austria & completed her Waldorf Early Childhood Training in Germany. She has been a kindergarten teacher & director in independent and public Waldorf education. She shares her love of music with students in the training.
Cristina Drews, M.S.Ed.
grades one & two instructor & Field Mentor
Cristina has been an educator since 1975 & has taught in public and private elementary & Waldorf schools, adult literacy programs, and teacher trainings. She did her Remedial Training at RSC and completed her Master's in Curriculum/Instruction, Reading & Children's Literature.
Janis Willliams, M.A.
grade three
Janis has been involved in Waldorf education for over 30 years as a parent, class teacher, mentor, curriculum specialist, and administrator. She is currently Pedagogical Director at Sanderling Waldorf School and has contributed to the Public Waldorf School movement in many ways.
Sandra Kirschner, B.A.
Grade Four instructor & field mentor
Sandra led two classes (1-8) at Shepherd Valley Waldorf School. She is currently teaching at Shining Mountain Waldorf School.
Thesa Callinicos
Grade five
Born and raised in South Africa, Thesa attended Johannesburg Teachers'​ Training College before graduating from Emerson College in Sussex England. She's been a Class Teacher & mentor for 35 years.
Helen Lubin
Speech Arts
Helen Lubin is a world-renowned Speech Artist. She has studied and served extensively at the Goetheanum in Switzerland and Stuttgart, Germany.
Jane Mulder, B.A.
Grades Seven & Eight instructor & field mentor
Jane has taken two classes through the full 8-year journey at Live Oak Waldorf School where she has also been active in leadership and administration. She was a mentor for teachers at Rudolf Steiner College and is a member of the Pedagogical Section. She graduated from Stanford University with honors.
Karl Johnson, M.A.
Field Mentor & Instructor
Karl has been an educator for 35 years and has taught in the Waldorf movement since 1986. He is currently Pedagogical Director at Santa Fe Waldorf School. Karl teaches science and music in the Gradalis training program. He has a B.A. in Music and is passionate about Outdoor Education.
Christiana Quick-Cleveland
Temporal Arts
Singing & Instrumental Music
Christiana started teaching music while she was still in elementary school, teaching her friends what she learned in her piano lessons. Now, 50 years later, teaching music continues to be her passion.
Alice Stamm
Eurythmy
Alice has been teaching eurythmy since 1975. She began her eurythmy training in Eckwalden, Germany and finished with Else Klink in Stuttgart.
Lee Sturgeon-Day
Biography Work
Lee developed the Biography Work and has led biography workshops in Europe and North America since 1975. Her workshops aid in the inner development aspects of Gradalis' holistic teacher training. Lee was co-founder of The Center for Social Development in England and Lifeways Healing Education in Detroit. She teaches in several Waldorf Teacher Training Institutes including Gradalis.