teaching as an art week
grade level preparation
Diversity, Inclusion, and Accessibility
in north american schools
--------------------------------
summer 2022 -- july 10 - 15
grade level prepartion
Grade level specific preparation allows you to feel confident imparting developmentally appropriate curriculum to your students.
experienced instructors
All instructors are experienced in their subjects and within the classroom.
networking
Each year colleagues gather from around the country for these teacher renewal courses. Create and build lasting connections.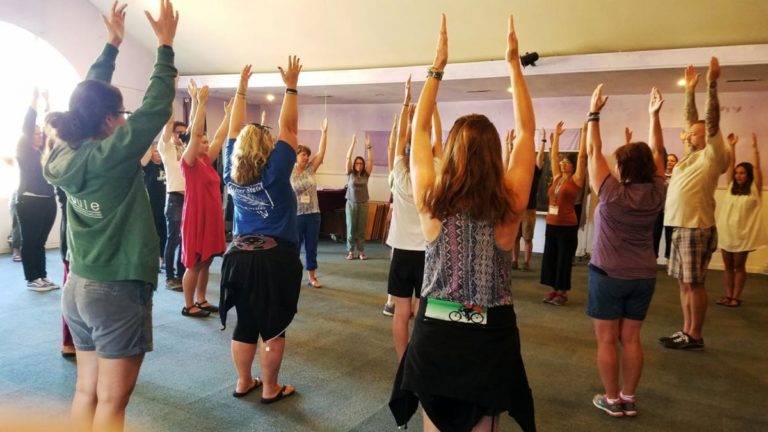 grade level preparation and renewal courses
Class Teachers will experience the following elements of preparation for their Grade Level:
Year Overview–curriculum content and main lesson placement
Preparation of the Annual Block Plan–bring your school's calendar for 2021-2022
Lesson Planning for the 4-fold lesson
Integrating Diverse Children's Literature and Storytelling to meet the children in your class
Forming your class and introductory activities to start the year
Child Development for this age children & how to meet them in the appropriate way
Classroom Management
Age appropriate movement, games & circle activities that keep students engaged and challenged
Speechwork & poetry, verses for your grade level
Science at your grade level
Singing & instruments appropriate for the grade level– and enrichment activities to engage your students in learning)
Skills (math & literacy) expectations for your grade level–Introduction of the Gradalis Curriculum Frameworks.
Drawing & watercolor painting at your grade level
Suggested Field Trips to enhance learning and build the community in your classroom
The Class Play–ideas and grade level appropriate approaches
Games & Movement for children at your grade level
The soul mood required by the teacher as "loving authority" in the classroom appropriate for this grade level
What lies behind the curriculum at this grade level–why do we teach what we teach this year
Introduction to each Main Lesson Block of the year with Content (Instructors model lessons, story-telling, poems, music)
Teaching as an Art begins Sunday evening, July 12th, 2021 at 4PM until 7PM, with Welcome and Registration, and the Diversity and Inclusion Panel. Continuing Monday through Friday from 8AM to 5:30PM, with the exception of Friday closing at 2:00PM allowing teachers ample time to return home.
view the tentative schedules for each grade level below: