Gradalis Teacher Education
support for the working teacher
New Cohort Begins June 22 through July 14, 2023
experienced trainers
Every Gradalis Steward has decades of experience within the Waldorf Movement, as school founders, leaders, class teachers, program creators, and administrators.
Nationally Accredited
Gradalis provides nationally accredited training recognized across state lines.
Supporting the Working teacher
All of our training programs are designed to impart confidence and inspiration for the classroom teacher.
Gradalis provides Nationally Accredited Professional Development and Training for teachers in Schools Inspired by Waldorf Principles. All courses and programs are created and given by educators with decades of experience in both class teaching and school leadership roles within both independent and public schools inspired by these principles. Unique to Gradalis is its design to support in-service, full time class teachers throughout the 26-months of Gradalis Teacher Training. Anthroposophically-based courses provide a solid foundation in classroom practice and the philosophy that is the basis of education inspired by Waldorf principles. Grade Level Instructors prepare teachers for upcoming main lesson blocks over two school years and three summer sessions of the training, while experienced field mentors visit school campuses and classrooms to provide mentor support to candidate-teachers.
Other accredited professional development includes our Annual Teaching as an Art Week which prepares teachers for the grade level or specialty subject they'll be teaching in the coming school year. Adjunct faculty from various parts of the country join the Gradalis Collegium to provide excellent instruction in each area of preparation. See the Teaching as an Art tab for more information including Grade Level Schedules and Instructor biographies.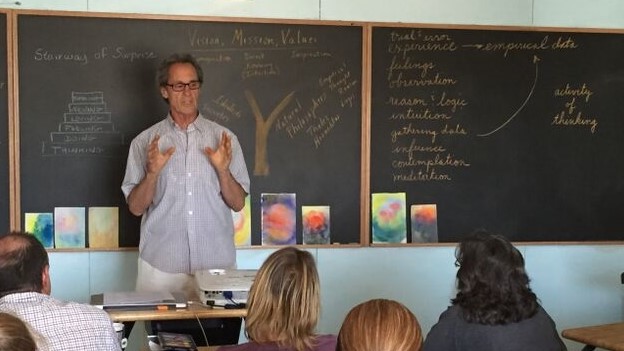 "Having earned my Gradalis Teaching Certification, I feel confident providing developmentally appropriate curriculum within my classroom and providing leadership to my school. I know that I can go anywhere in the world and be welcomed within the Waldorf movement."