grades 1 through 8
Program Concentration
26-Month Certification Program designed for the working teacher

Complete your Teaching Certification over 3 summers within 26 Months

enroll today to begin training this summer june 24 to July 15, 2022
the next training will begin this summer,

in denver, colorado

"The training provides relevant and applicable perspectives, strategies, and materials that I can take directly into my classroom.  I always feel inspired and refreshed after attending a Practicuum weekend.  Thank you to Gradalis Stewards and Faculty for your availability and willingness to inspire." — Teacher Candidate 2019
training provides active support for the working teacher
Main Lesson and Block Planning support, from experienced educators  via monthly webinars
Grade Level specific support to foster confidences in teachers as they approach their classes with developmentally appropriate materials
Speech and Musical Arts practice and material that is developmentally appropriate for the teacher's concentration area (ECE, Grades, Remedial)
Visual Arts support and material creation that is developmentally appropriate for the teacher's concentration area (ECE, Grades, Remedial)
Field Mentoring provided twice an academic year from an experienced Gradalis Educator to offer relevant and applicable support and guidance to the teacher-candidate
Gradalis Early Childhood Concentration Program offers eight (8) courses for a total of 490 contact hours with the addition of 73 hours credited to the following:
Candidate's Curriculum Project (Due in Semester 7–3rd Summer)
Class Study
Child Study
Other coursework gives candidates a foundation in Steiner's Philosophical Foundations and how to work with remedial needs, as well as child observation, first grade readiness and a full spectrum of foundational work necessary to become a teacher in schools inspired by Waldorf principles.
Program's Components overvieW of Contact Hours:
Grades 1-8
Program concentration
Structuring a balance of Philosophical, Practical & Pedagogical courses, providing teacher-candidates a strong foundation in elementary through middle school education through the following: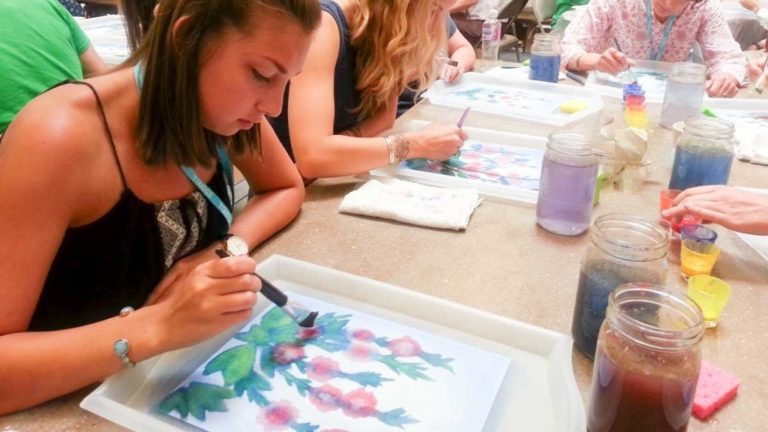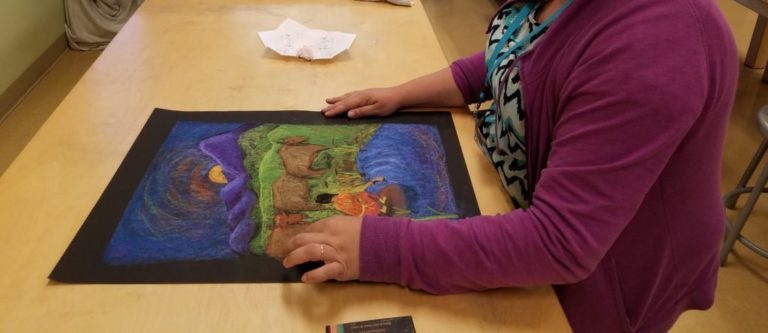 New Student Orientation


Curriculum and Grade level support and mentoring

Anthroposophical Foundations in Rudolf Steiner's basic writings & inner development

Age appropriate games, circle activities, poetry, verse and rhythms of the day, week & year

Visual Arts with watercolor painting, drawing, clay modeling for the classroom & for personal development


Speech Arts

Waldorf culture–working in schools inspired by waldorf principles
Sudent study: learn to observe children through various lenses, work with diverse needs and understand individual differences

Temporal Arts with eurythmy, singing and playing instruments.
26 months, 2 academic years and 3 summers intensives.
enrollment is open to begin for this coming summer.
This includes:
2 Day Orientation to welcome newly enrolled teacher-candidates
3 Summer Intensives (three weeks each)
1 Practicum Weekend each fall and spring semester
8 Grade Level Webinars per school year
2 Philosophical Webinars each fall and spring semester
2 Pedagogical Webinars each fall and spring semester
1 Field Mentor Visit to your classroom each fall and spring semester
A total of 26 months of instruction and teacher training coursework. Over 90% is in-person instruction from experienced and dedicated Gradalis faculty and instructors. Considering practicum weekends (PWs) online with summers in-person. Final decision regarding PWs for 2021-22 will be announced soon.
nationally ACCREDITED training
Nationally accredited anthroposophically based training
Gradalis Professional Development Training is a nationally accredited institution.  Gradalis Training Programs qualify across state lines for required hours to maintain teaching certifications.  The Accreditation Council of Continuing Education & Trainings has been officially recognized by the U.S. Department of Education as a "reliable authority" specific to the quality of education and professional development provided by institutions it accredits since 1978. 
enroll today to begin training this summer
the next training will begin this summer,

in denver, colorado
Location: 4725 Miller Street, Wheat Ridge, CO 80033