Teaching as an art instructors 2020
july 12th - july 17th, 2020
Teaching as an Art has been postponed until 2021
Gradalis will postpone its multifaceted grade level preparation program until Summer 2021. If you wish to attend a program this summer, Gradalis recommends the Renewal Courses offered online by the Center for Anthroposophy, or the Live From Home courses from the Sunbridge Institute, or the Online Essential Conferences by Eugene Schwartz. We look forward to seeing you in Denver next summer! Thank you for making Gradalis your continued first choice!
Early Childhood and Lower Elementary
Mindy Upton
Early Childhood/Kindergarten
Mindy is owner and lead-teacher of Blue Sky Kindergarten, an established and well-loved Preschool & Kindergarten Program in Boulder, Colorado.
Cristina Drews, M.S. Ed.
grade one
Cristina Drews MS Ed. has been an educator since 1975 and has taught in public and private elementary schools, adult literacy programs, and teacher trainings.
Martina Simunek-Suarez
Second Grade
"Guten Morgen, Frau Simunek!" Every morning I am greeted by these joyful words, along with bright eyes, strong handshakes and several hugs from my delightful second grade students.
Eric Ebert
Grade Three
Eric has been teaching for 20 years in independent and public Waldorf schools. He graduated with his M.Ed. from Antioch University and is currently completing Grade 3 at Mountain Phoenix Community School.
Sandra Kirschner
Grade Four
Sandra led two classes (1-8) at Shepherd Valley Waldorf School. She is currently teaching at Shining Mountain Waldorf School.
Thesa Callinicos
Grade five
Born and raised in South Africa, Thesa attended Johannesburg Teachers'​ Training College before graduating from Emerson College in Sussex England in 1969.
Leah Brosio
Grade Six
Leah has been a teacher for 26 years and has been teaching at the Live Oak Charter School in Petaluma for 14 years.
Vernon Dewey
Grade Seven
Vernon has been working at The Denver Waldorf School since 2008, assisting in the 1st and 2nd Grades before taking on the 1st Grade as class teacher in 2010.
Meg Gardner
Grade Eight
Meg has an M.S. Ed. in Waldorf Education and has taught at Shining Mountain Waldorf School as well as the Waldorf School on the Roaring Fork.
temporal arts & curriculum enrichment
Magally Luna
Grade Level Singing and Dancing
Magally is currently the 3rd grade Class Teacher at the Denver Waldorf School. Her passion is bringing new concepts to her students and community.
Joaquin Munoz
Culturally Relevant Pedagogy
Joaquin is an Assistant Professor of Education at Ausburg College. His interests include Youth Identity, Waldorf inspired Education, teacher education, culturally relevant padagogy, and culturally sensitive schooling.
Karl Johnson
Grade Level Science
Karl David Johnson, M.A., has been an educator for 35 years and has taught in the Waldorf movement since 1986.
Mashobane Moruthane
Grade Level Specific Games & Movement
Mashobane has spent his entire career working in Waldorf education. He is a specialist in movement and African dance and drumming.
Jennie Baudhuin
Grade Specific Watercolor Painting
As both a founder and teacher at Santa Fe Waldorf School, Jennie Baudhuin has dedicated her adult life to Waldorf education for over 35 years.
Thesa Callinicos
Grade Level Poetry & Speaking
Thesa has trained extensively. At Emerson College Thesa began her speech training with Mechthild Harkness and Graham Rickett and her eurythmy training with Elizabeth Edmunds.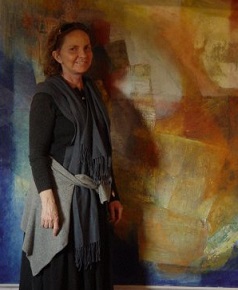 Prairie Adams
Standards & Curriculum Frameworks
Prairie Adams is Author of the Gradalis Curriculum Frameworks which will be available to schools in Fall 2020.
Thomas Baudhuin
Clay Modeling & Beeswax
With over 39 years of teaching and using beeswax, plasticine, clay, wood, and alabaster, Thomas has created a developmentally appropriate curriculum for use from kindergarten through grade eight.